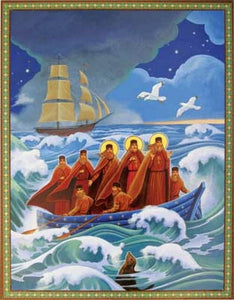 The First Missionaries to Alaska - Saint A Collection
High quality color print ~ 8 x 10 inches mounted on wood.
A stylized icon of the First Alaskan Mission (1794). Leaving Russia, their monastery and their ship, Sts. Herman, Juvenaly and Ioasaph come ashore, bringing the Orthodox Faith to the New World.