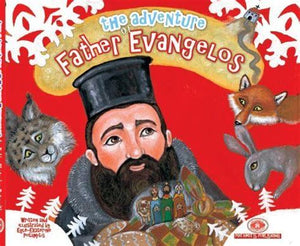 The Adventure of Father Evangelos - Childrens Book
A festive story that will bring joy to younger and older Christians alike. 
Father Evangelos is assigned to celebrate the Divine Liturgy of a major feast for the parish of the neighboring Upper Village.
On his way there, many unforeseen things happen.
Will he make it out of the snowed-in forest safe and sound, and will he get to the Upper Village at the right time for the Divine Liturgy?

Ηardcover 36 pages, 8.1X9.6 inches. English Text, color illustrations