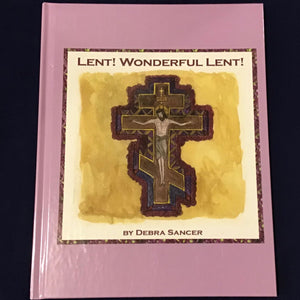 LENT! WONDERFUL LENT! - Childrens Book
Written by Debra Sancer and beautifully illustrated by Amy Stokes.
Lent! Wonderful Lent! is a book for children explaining the meaning of each Sunday in Great Lent.
Hardcover - 24 pages with colorful illustrations 
This is one of a few books where we had to price it a few dollars more than the publishers listed price due to the lower discount and higher shipping structure of the publisher. We included it as a service to our customers so they can see every book available in one website location.