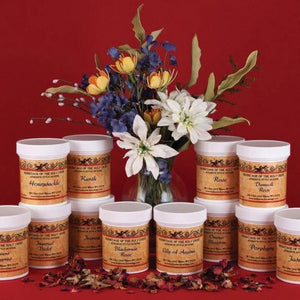 Floral Incense Collection - Total of 12 1oz containers - Pastor Gift
All incense comes in easy to open durable plastic screw top containers to preserve fragrance and freshness.  
One oz. each of Damask Rose, Jasmine, Jerusalem, Byzantium, Flowers of Cyprus, Lily of Aegina, Garden of Gethsemane, Classic Rose, Iveron, Kursk, Blachernae Rose, and Honeysuckle. Specially packaged in a decorative box.