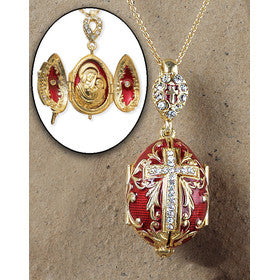 Egg Pendant - "Locket Virgin Mary & Child" Sterling Silver 24KT Gold Plated w/Swarovski Crystals - Easter Pascha Gift
size including bail: 1 1/2" Beautiful!!
Sterling Silver and 24KT Gold Plated inside and out.
Chain not included but we have a very nice selection of high quality chains available on our website.