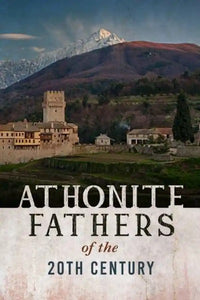 Athonite Fathers of the 20th Century Volume 1- 2 books Multiple Book Discounts
You are purchasing 2 of the same book at a 20% discount.
In the lives of twenty-four Athonite Fathers of the twentieth century the reader encounters heaven on earth, the Gospel in action, the continuation of the Incarnation. Following the Holy Fathers, these holy ascetics lead us on the Way and connect us to the clouds of witnesses gone before us. Their lives guide us on the path of repentance and their examples inspire us to divine ascent. As so many flowers beautifying the Garden of the Theotokos, the lives of these Hagiorite ascetics adorn the Church with their hesychastic way of life, ascetic struggles, patristic confession of faith, and heavenly visitations. Advanced and beginners, faithful and seekers, all alike will cling to these eyewitness accounts of contemporary angels in the flesh and men of heaven. This treasury of spiritual gems has been carefully gathered and guarded by Hagiorite desert fathers and now it is made available to you, the pious pilgrim on the path to paradise.
NOTES
Volume 1, additional volume to be released soon.
Translated from the Greek text From the Ascetic and Hesychastic Athonite Tradition
DETAILS
First published:

 

October 2022
Length (softcover):

 

242

 

pages
Size (softcover):

 

6

 

x

 

9

 

inches