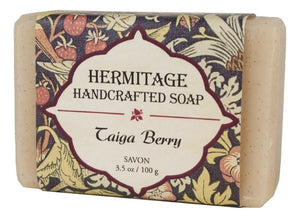 Taiga Berry Bar Soap - Handcrafted Olive Oil Castile - Monastery Craft
Perfect 3.5 oz  hand size bar. Gentle on the skin: made with olive oil and pure essential oils.
The cool wintry freshness of snow-covered raspberries, sweetened with a touch of orange zest and mellowed with hints of warm musk. At once soft and brisk, this fragrance leaves you feeling light, clean and refreshed.