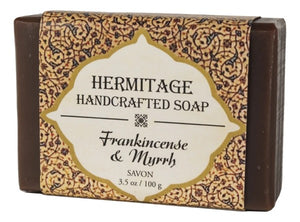 Frankincense & Myrrh Bar Soap - Handcrafted Olive Oil Castile - Monastery Craft
Perfect 3.5 oz  hand size bar. Gentle on the skin: made with olive oil and pure essential oils.
The classic and ancient scent of Arabian frankincense and myrrh. Essential oils and resins are infused in this unique bar.