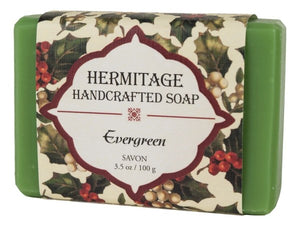 Evergreen Bar Soap - Handcrafted Olive Oil Castile - Monastery Craft
Perfect 3.5 oz  hand size bar. Gentle on the skin: made with olive oil and pure essential oils.
The heart of this fragrance is the fresh, clean scent of Siberian pine needles, softened with hints of sweet berries and apple. Perfect for the Christmas Nativity season!