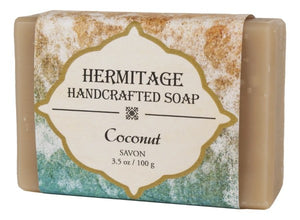 Coconut Bar Soap - Handcrafted Olive Oil Castile - Monastery Craft
Perfect 3.5 oz  hand size bar. Gentle on the skin: made with olive oil and pure essential oils.
A tropical twist of creamy coconut milk and cool vanilla, this fresh, clean scent will transport your senses to Caribbean sands, sunshine and gentle ocean breezes.