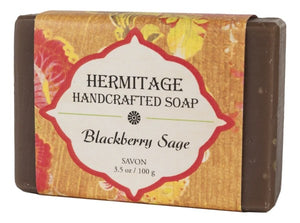 Blackberry Sage Bar Soap - Handcrafted Olive Oil Castile - Monastery Craft
Perfect 3.5 oz  hand size bar. Gentle on the skin: made with olive oil and pure essential oils.
A mix of fresh tart blackberries and sage leaves complemented by notes of cedar wood. This fragrance is invigorating and bright.