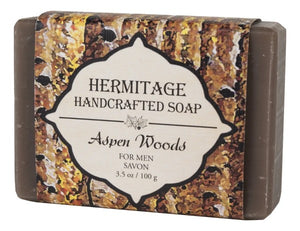 Aspen Woods Bar Soap - Handcrafted Olive Oil Castile for Men - Monastery Craft
Perfect 3.5 oz  hand size bar. Gentle on the skin: made with olive oil and pure essential oils.
Warm essences of blondewood and cedar are enhanced with vanilla musk, cinnamon and clove and uplifted with notes of lavender, orange blossom, jasmine and rose.