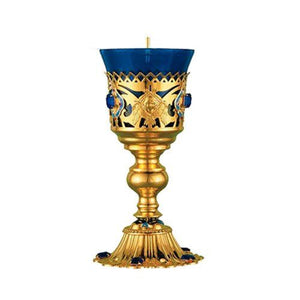 Six Wing Seraphim Standing Vigil Lamp: Blue Glass - Gold Plated - Ordination and Clergy Gifts
A monastery crafted standing vigil lamp. Made using enamel technique and brass: gold gilding, brass, enamel. Imported, please allow 4 weeks for delivery.
Blue color represents the Most Holy Theotokos
Size: 180×60 mm which is 7.1 x 2.3 inches
Includes wick and wick holder.